For all your flyers, online registration and posters
look no further. To Register for the Competition individually or for a
Complete Tournament Packet for your school - simply call 516 785-2725
or email us at Karatekenpo1@aol.com

Sign Up Online in Three Easy Steps


To register for our upcoming event!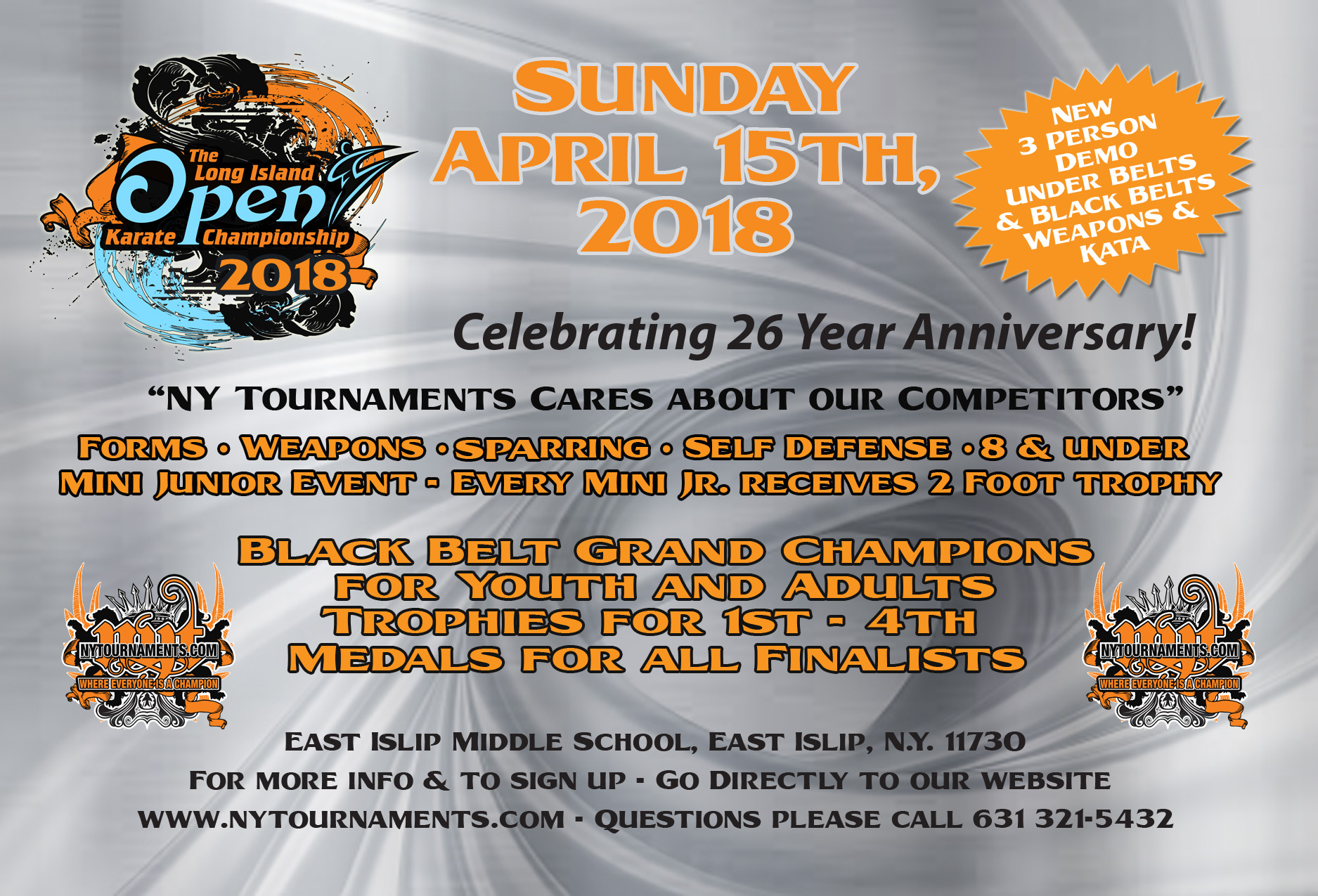 Flyer for Download coming soon!
Print a copy of our Competition Poster 2018 Click Here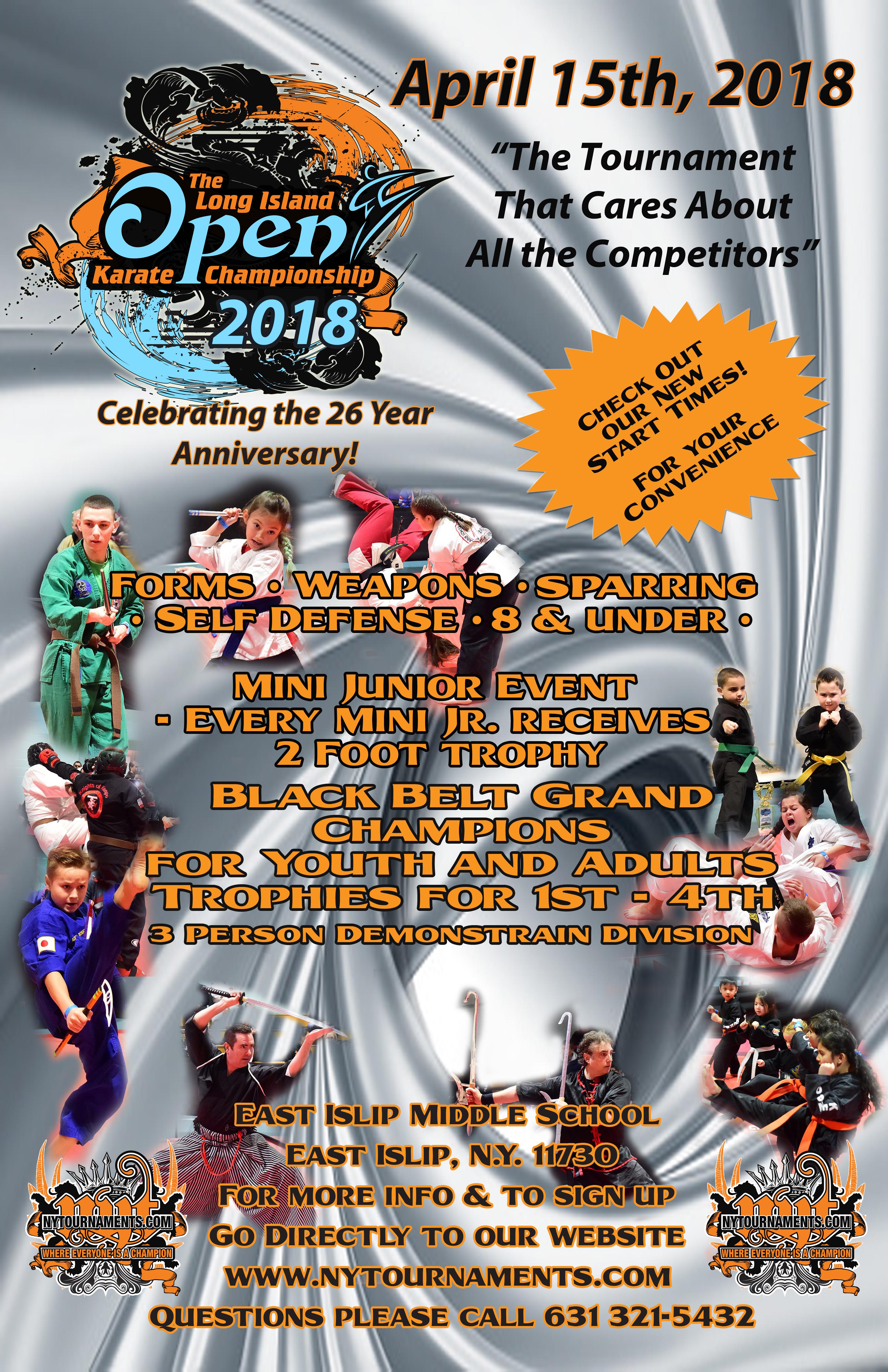 Click on Sign up sheet to download a PDF printable version of the flyer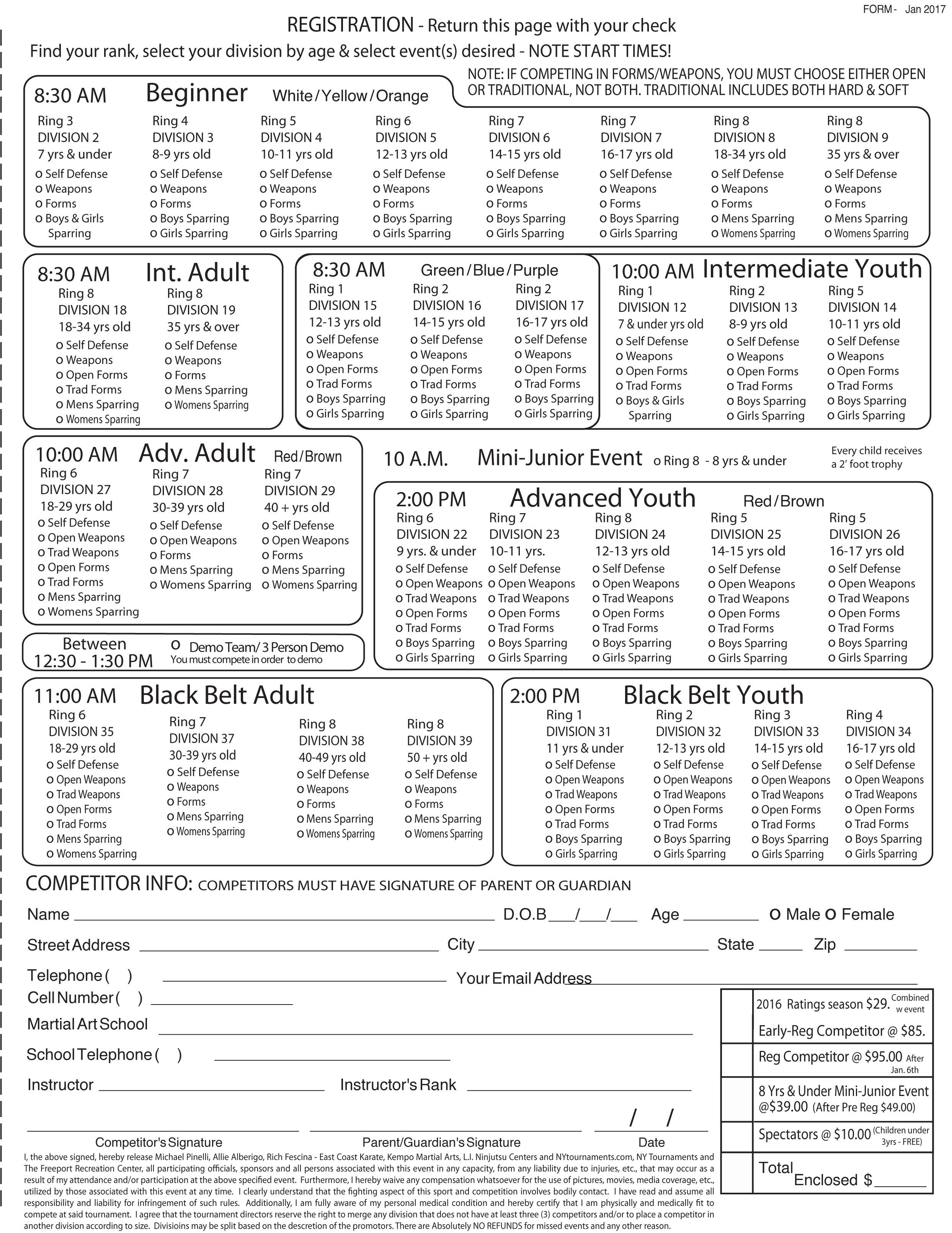 For More information on the Grapplefest, go to the navigation bar above and click on Grapplefest.
Any questions do not hesitate to email us today!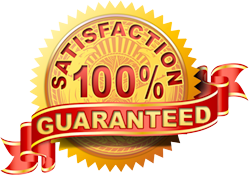 © 2014 NY Tournaments- all rights reserved
© 2014 Taking it to the Next Level - all rights reserved
© 2014 Eliteinsites.com - all rights reserved